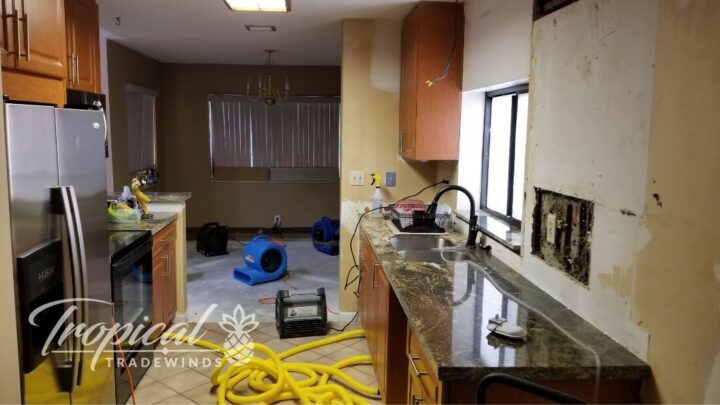 Plantation Water Damage Claim Hits $10,000 Limit – Check Your Policy
Not that long ago Tropical Tradewinds was called by a homeowner Plantation, Florida who had a water leak. That same day we had arrived at the home to assess the damage. The damage was quite severe as dry out fans and dehumidifiers were strategically placed throughout the dwelling. Also, the Pergo wood floors have been partially removed, including the base boards and the kitchen cabinets.
Upon questioning, the homeowner informed us that the water damage was caused by the ice maker line that had failed within the wall behind their cabinets. The damage was extensive and needed to be addressed.
During this time the insured did not have the declarations page (Dec Page) of their policy available. Without this page we were unable to accurately understand the coverage allowed by the policy. Either way we wanted to help the homeowner, so we got to work.
After making our estimate and completing other necessary documents, the insurance company's adjuster explained to us that the policy had a $10,000 Water Damage Limit. This limit is applicable to the dry out and build back. The restoration company alone was over $10,000. Today we had to explain to the homeowner the unfortunate situation they were in, but also we referred them to a better insurance agent in order for them to get a better policy that covered them adequately.
As a reminder to you the reader, please have your policy ready when you call a public adjuster to your home. When you are looking to purchase insurance for your home, condo, or townhome make sure you have the right type of policy. If you own a home, you need what is known as a HO3. If you have a condo or townhome, you need a HO6. Sometimes you can get away with a HO3 for a townhome if the dwellings are not connected. Also check your insurance policy and make sure it does not have the $10,000 water damage limit, as it will hinder your ability to rebuild your home in the event of a water damage loss.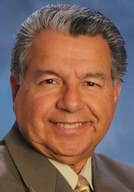 FREE Insurance Claim Review