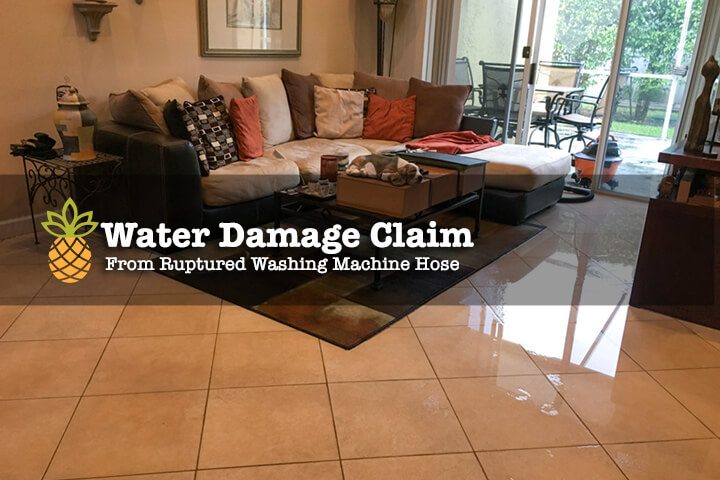 Water Damage Claim From Ruptured Washing Machine Hose
Last week I received a call from a former client, about a friend who was away for the weekend. Upon her return she found it strange that water was oozing out from her front door. She quickly opened the door and water cascaded past the threshold, soaking her feet, shoes and traveling bag. She walked into her home with 2 – 3 inches of water on the floor and a strange gushing sound coming from her laundry area.
Upon investigating the problem, she found that the supply hose from the washing machine ruptured flooding the entire first floor of her house. She quickly shut off the main water supply and called her insurance carrier to file a claim. The insurance carrier sent their own restoration company to dry out the walls and floors.
She then called her friend to share her story and was told to call the Tropical Tradewinds Public Adjusters, who she used to help her with her insurance claim. The friend called me and hired me to represent her on the claim. It was a good thing she hired me, because the insurance adjuster and I go back 8 years and I was able to settle the claim in 2 weeks, which very rare. We got her $19,500 and we are not finished yet.
If you have suffered water damage to your property, call Tropical Tradewinds Public Adjusters today. We can help you get a fair settlement for your insurance claim and take away the stress of dealing with your insurance carrier.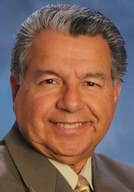 Robert Rosado is a licensed and bonded insurance adjuster with over 10 years of experience helping guide policyholders through the complicated financial recovery process involved in presenting an insurance claim in Florida. He became a member of the FAPIA Board of Directors in 2014 and has served on various committees including Ethics, Community Affairs and the FAPIA Ambassador Legislative Outreach Committee.
FREE Insurance Claim Review