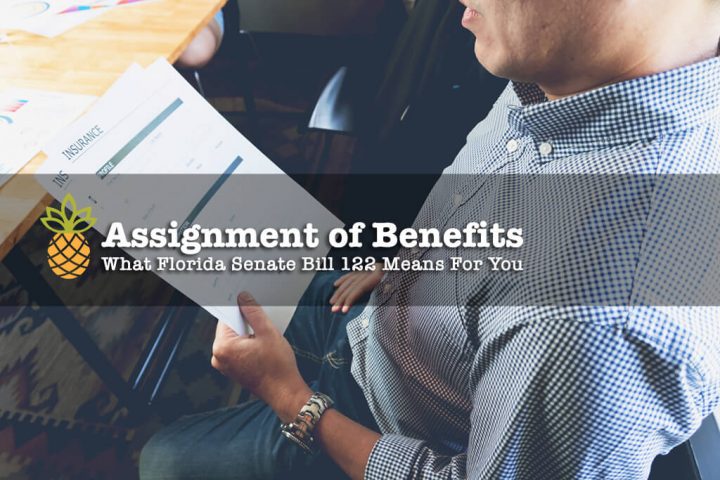 Assignment of Benefits (AOB) Florida Senate Bill 122
"Assignment of Benefits" (AOB) is ANY instrument by which post-loss benefits under a residential or commercial property insurance policy as defined in Fl. Stat. 627.0625(1), are assigned or transferred or acquired in any manner, in whole or in part, to or from a person "Providing services to protect, repair, restore or replace property or to mitigate against further damage to the property"
A new bill (SB-122), in the making for the last 3 years has finally passed. The reason for this bill is to deter the abuse of the AOB. These instruments are primarily used by Restoration Companies, Contractors, Roofers and Plumbers. Sadly, the good Restoration companies, Contractors, Roofers and Plumbers will now suffer from the bad actors in their profession. The new bill gives the insured (homeowner) more protection. All AOB instruments must have language that protects the consumer. Here is a small list of conditions that MUST be in their AOB contract;
Gives the Policyholder 14 days to rescind the contract. The contract has to spell out the terms on how to rescind the agreement.
Extends the cancelation to 30 days, if the SUBSTANTIAL WORK has not begun or been performed in 30 days.
Eliminates one-way attorneys fees for the assignee, but not the policyholder.
Requires the Assignee to send a copy of the AOB to the Insurer within 3 days.
Limits emergency services to $3,000.00 or 1% of Coverage A.
Prohibits collecting a fee for cancellation, administration or mortgage processing fee.
They are not enforceable if requirements are not met.
Must provide accurate and up to date estimates of scope of work to be performed.
Does not transfer or create any authority to adjust, negotiate or settle any portion of a claim to a person not authorized to negotiate or settle a claim
They cannot file liens against the property or report them to the credit bureaus.
This bill will take effect on July 1st of 2019. You can still perform the work without an AOB, but you will be liable for their invoice. You can also hire a Public Adjuster to assist you getting them paid for their services.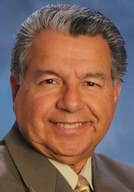 Robert Rosado is a licensed and bonded insurance adjuster with over 10 years of experience helping guide policyholders through the complicated financial recovery process involved in presenting an insurance claim in Florida. He became a member of the FAPIA Board of Directors in 2014 and has served on various committees including Ethics, Community Affairs and the FAPIA Ambassador Legislative Outreach Committee.
FREE Insurance Claim Review