Hurricane Michael "Warning and Direction"
Hurricane Michael fell short of being a Category 5 storm by 2 mph. The devastation that this storm caused will go down to be one of the costliest storms to hit the Florida panhandle in decades.
When the storm is over, the cleanup begins. Massive utility crews from all over the state and neighboring states, will descend on the area to restore power to all residents. You will have hordes of Restoration Companies, Roofers, and Contractors banging on your doors looking to assist you with the cleanup and repairs caused by Hurricane Michael. Many will tell you they can assist you with your homeowner's insurance claim also and that you will not have to "Come Out of Pocket" for their services. They will emphasize that their fees will be paid for by your insurance company. In turn, they will want you to sign what is known as an "Assignment of Benefits" or "Assignment of Claim". This document authorizes them to speak on your behalf and negotiate their fees. It also allows them to sue the insurance company if they are not happy with the payment. All without having to tell you. Going behind your back! They can accept what the insurance will agree to pay them, and then they can put a LEIN against your home for the difference.
Warning!!!
DO NOT sign any contracts that will give the contractor full control of your claim and try to negotiate the claim. This is the Unlicensed Practice of Public Adjusting and is a 3rd degree Federal Offense.
Direction For Settling Your Hurricane Michael Claim
There are people known as "Public Adjusters" who know and understand insurance policies and procedures. These individuals are Licensed by the State and Bonded to represent ANY property insurance claim.
For almost 10 years, Tropical Tradewinds has been serving homeowners with catastrophic insurance claims including Hurricane and other disasters. We make the claims process as painless as possible and our goal is to settle the claim in the shortest time possible also. Historically, public adjusters level the playing field, getting the homeowners paid 500 – 700 % more than if they did the claim themselves in a catastrophic situation. (2010 OPPAGA Report).
We do not work for your insurance carrier. We work for YOU the homeowner/policy holder. We will not let the insurance company to take advantage of your lack of knowledge with insurance claims. Let us be your Public Adjuster and show you how we can help settle your claim and reduce the stress involved in dealing with your insurance company.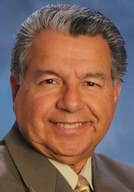 Robert Rosado is a licensed and bonded insurance adjuster with over 10 years of experience helping guide policyholders through the complicated financial recovery process involved in presenting an insurance claim in Florida. He became a member of the FAPIA Board of Directors in 2014 and has served on various committees including Ethics, Community Affairs and the FAPIA Ambassador Legislative Outreach Committee.
FREE Insurance Claim Review